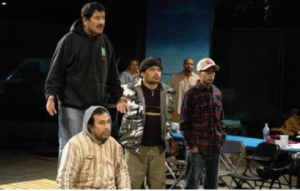 Photo: Los Illegals by Michael John Garcés (2007)
The Association for Theatre in Higher Education (ATHE) recently invited me to build an online resource guide that centers on how Theater, Performance and Experimental Media intersect with undocumentedness in the US. I'm glad to say that the ATHE site is now up an running. Link here:
http://www.athe.org/page/undocumented_theater
I hope the guide proves useful to educators and students in various performance mediums who wish to craft any part of their curriculum around this extremely important issue. As I'm sure many of you already know, the US's current relationship with its undocumented population is one that is extremely charged.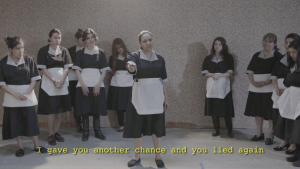 Photo: Maria TV by Rodrigo Valenzuela (2014)
On the guide you will find information regarding books, articles, videos, interviews, websites, and plays that intersect with this issue. The guide also includes a number of exercises that might be useful as in-class activities related to the material.
If interested, feel free to give it a look when you can. I also highly encourage you to send the link out to other interested individuals and/or institutions. The idea being that the wider dissemination the site can get, the better.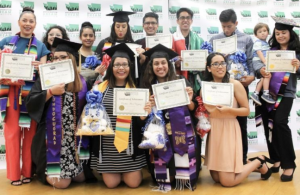 Photo: Undocu-Graduation 2016 by the WA DREAM Coalition (Seattle)
The project is also conceived as on-going. So if you know of any any pertinent resources that you feel could be added to the guide, feel free to email me.
Many Thanks,
Christopher Goodson
{ 0 comments }